WHAT IS A JUICE CLEANSE?
Juice cleansing is a way to detox with raw juices and nut milks without depriving the body of any essential nutrients. During a juice cleanse, by consuming only liquids for a short period of time the body's digestive system rests and allows the body
to focus on detox and rebuilding.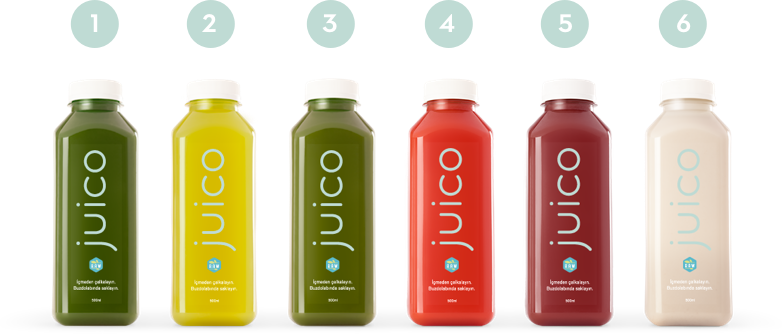 The goal during the usually recommended 3 day detox period is feding the cells with essential vitamins, minerals and enzymes. During this period because we stay away from animal protein, alcohol, caffeine and processed food, the cleanse helps the body regain its alkaline balance.
BENEFITS OF A JUICE CLEANSE
Cleansing, colon regulation and detox
Alkali balance
Better sleeping pattern
Stronger immune system
Healthier skin
Better energy level
Weight management
Help get rid of unhealthy habits such as smoking, caffeine or processed foods Colon regulation and detox
Awareness on healthy eating and healthy habits